75

+

Years Of Experience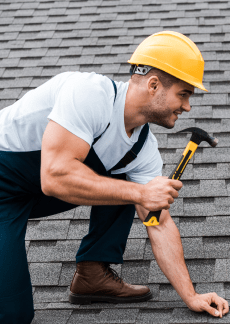 ABOUT MGM CONTRACTING
Metal & Shingle Roof Installation & Roof Repair Experts
We're not just roofing contractors; we're dedicated professionals who specialize in the construction, repair, and installation of roofs using a range of high-quality materials.
Premium Roofing Materials
Explore our dedication to using top-tier roofing materials of the best quality, guaranteeing the long-lasting strength and resilience of your roof.
Highly Skilled Professionals
Family and locally owned and operated, we have 75 years of combined experience performing professional roofing services in Cocoa, FL.