75

+

Years Of Experience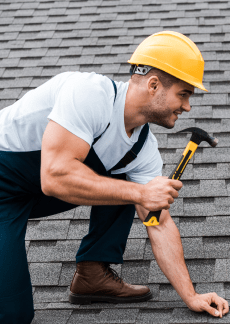 ABOUT MGM CONTRACTING
Metal & Shingle Roof Installation & Roof Repair Experts
We're not just roofing contractors in Cocoa, FL; we're dedicated professionals who specialize in the construction, repair, and installation of roofs using a range of high-quality materials for your new roof. Our highly skilled professionals ensure that the entire process, from the beginning to the final inspection, is carried out with the utmost precision.
Premium Roofing Materials
Explore our dedication to using top-tier roofing materials of the best quality, guaranteeing the long-lasting strength and resilience of your roof. We pride ourselves on being local roofers with top-quality resources for all your roofing needs.
Highly Skilled Professionals
As roofing contractors in Cocoa, we are a family and locally owned and operated business, we have 75 years of combined experience performing professional roofing services in Cocoa, FL.